Tax Penalties and Settlements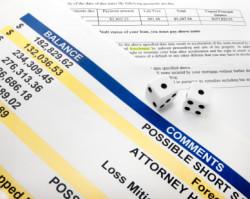 When you're facing a tax penalty that's causing you financial hardship, you need to seek professional help—and fast. After all, those IRS penalties will only get worse the longer you put off dealing with them. But with assistance from Ronald A. Muscarella CPA, brighter days are on the horizon. We're IRS penalty experts with more than 25 years of experience in our field. We'll help you negotiate a tax settlement or other solution that will put you on the road toward a more secure financial future. Contact us now to tell us about the tax fines and penalties you're struggling with, and to schedule your free initial consultation with one of our specialists!
Not every taxes settlement is right for every taxpayer or situation. When you work with Ronald A. Muscarella CPA, you can expect an IRS tax relief strategy that is customized to your needs. Depending on your eligibility, we can negotiate tax settlements including:
Offers in compromise
Installment agreements
IRS penalty abatement
Wage garnishment cessation
Innocent spouse relief
Lifting of liens and levies
We'll get to know you and the circumstances that led to your current tax troubles before deciding how to proceed. Regardless of what route we take, you should be able to look forward to fewer tax penalties and greater peace of mind. We'll put our knowledge and skill to the task of securing the absolute best tax settlement for your case.
IRS Settlement Specialists

In addition to being one of the most experienced tax help companies in and around Boca Raton, Ronald A. Muscarella CPA is proud to be fully licensed and insured. We also hold an A+ rating from the Better Business Bureau and an affiliation with AICPA Trusted Business Advisor Solutions. When you need help getting a tax penalty lifted or securing a taxes settlement to reduce your total debt balance, you can breathe easy knowing we're on the job. Our knowledge of the tax codes is unparalleled, and we're experts in defending our clients in front of the tax authorities. You can trust us for high-caliber service.
We offer emergency assistance, if your tax penalties need to be addressed as soon as possible. Call us with your pressing tax issues and we'll get right to work. As an added bonus, your initial consultation with us is completely free of charge. We'll listen to your needs and determine which tax settlements could be right for you, and then we'll quote you a cost for our services.
Don't let IRS penalties keep you up at night. Turn to the company that truly cares about helping you improve your tax situation: Ronald A. Muscarella CPA. We're standing by to take your call! 
Tax Fees and Resolutions
Tax Penalties
IRS Settlement
Tax Penalty Help
Tax Settlement