IRS Back Taxes
Owing back taxes can leave you feeling frustrated, overwhelmed, and hopeless. After all, it's easy for back tax problems to spiral out of control. Almost as soon as you miss a single filing or payment deadline, you'll be hit with fines and interest charges, and the penalties will only get worse the longer you let your delinquent taxes go unpaid. If you need help with back taxes and want to work with a skilled and knowledgeable accountant, don't hesitate to contact Ronald A. Muscarella CPA. We're pleased to provide tax help throughout the greater Boca Raton area. Whether you need help with unfiled tax returns or snowballing tax penalties, we'll be able to come up with a plan of action to get you back on the right track. Contact us today!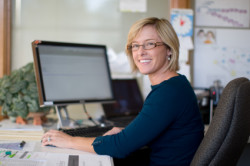 Depending on how severe your back tax problems have become, you might need us to provide tax assistance services including:
Determining the total amount you owe
Filing late tax returns
Correcting misfiled returns
Petitioning for penalty abatement
Negotiating tax settlements
Advising you on avoiding IRS back taxes in the future
No two tax situations are exactly alike. That's why Ronald A. Muscarella CPA strives to provide tax help that is tailored to your unique circumstances. Whether you missed a payment or filing deadline due to a recent death in the family or you've simply let your unpaid taxes get away from you, we'll work to make things right.
Licensed & Insured Tax Assistance
Ronald A. Muscarella CPA is proud to be fully licensed and insured for help with back taxes. We also hold an A+ rating from the Better Business Bureau and a membership with AICPA Trusted Business Advisor Solutions. We're more than qualified to resolve your back taxes promptly and properly, giving you lasting relief.
We've been in the back taxes help business for more than 25 years. In that time, we've seen firsthand the issues that delinquent taxes can cause for individual and business taxpayers alike. Let us put our experience to work on your case. We'll work to help you secure a solution that brings you into IRS compliance while also giving you a chance at financial stability and peace of mind.
Call or e-mail us today to discuss the back taxes help you need! We'll be happy to give you a free estimate for our services dealing with unpaid taxes and more. We're pleased to offer emergency services, as well, if you're facing a looming deadline and can't wait to speak to a professional about your IRS back taxes. In and around Boca Raton, Ronald A. Muscarella CPA is your best source for reliable tax services. We look forward to helping you enjoy tax relief. 
Back Taxes
Filing Back Taxes
IRS Representation
Back Tax Return
Owe Back Taxes