Business Tax Problems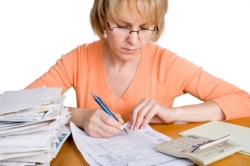 Running a business is no easy feat. You might have to juggle inventory, employee payroll, customer service, and other issues. If tax problems have fallen through the cracks and you need professional assistance to keep your business in the black, contact the pros at Ronald A. Muscarella CPA. We've been providing corporate and small business tax help in the greater Boca Raton area for more than 25 years. No tax problem is too big or too small for our specialists to take on. Don't let IRS tax problems threaten your company's bottom line—contact Ronald A. Muscarella CPA now to get business tax help that is tailored to your specific needs!
We're a full-service business tax help firm, offering a wide array of tax and accounting services. Come to us for assistance with:
Back taxes
Tax settlements
Tax penalties
IRS audit proceedings
Bookkeeping
Payroll services
Accounting help
Business tax consulting
And more!
Whatever business tax issues you're having, Ronald A. Muscarella CPA has what it takes to help you move forward. In addition to having 25 years of experience solving tough tax problems, we're fully licensed and insured. We hold an A+ rating from the Better Business Bureau, and we're affiliated with AICPA Trusted Business Advisor Solutions. When you come to us for corporate IRS problem resolution, small business tax advice, or any other tax problem, we'll give you access to accurate and effective services.
Payroll Tax Problems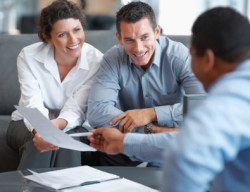 For businesses, payroll tax problems are among the most common IRS tax problems that bring business clients to us. Do you need help resolving unpaid payroll taxes? Have you been hit with payroll tax penalties for misclassifying employees or failing to file your paperwork on time? Ronald A. Muscarella CPA has you covered. We'll give you the tax problem help you need not just to resolve your current payroll tax issues, but also to ensure that you don't run into similar problems in the future. We want you to experience the peace of mind that comes from having all of your business tax issues in line.
For more information on the IRS problem resolution options we offer for Boca Raton-area businesses, contact Ronald A. Muscarella CPA today! We'll be happy to answer your questions, and we'll schedule your free initial consultation right away. With our accountants on hand to deal with your tax troubles, you can put your focus back on your employees, your product, and your customers. 
small business tax
tax resolution
corporate tax
tax problems