Services Offered
Do you need help with back taxes? Are you struggling to resolve crippling tax penalties on your own? Would working with an accounting company help you get on top of your personal or business finances and tax matters? Ronald A. Muscarella CPA is standing by to provide accounting and tax relief services to individuals and businesses throughout the greater Boca Raton area. Whether your back taxes have spiraled out of control and you need to pursue a tax settlement or you're having tax problems related to your company's unpaid payroll taxes, we're here to help. Call or e-mail us today to tell us about the tax services you need, and to schedule your free initial consultation!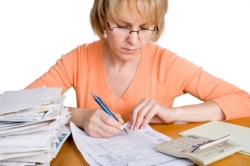 Our comprehensive roster of tax services includes:
Back tax filing
Tax settlement negotiation
Tax penalty abatement
Tax audit representation
Business tax help
Tax preparation
And more!
We also offer a selection of accounting services, including:
Bookkeeping services
QuickBooks support
Payroll services
Business consulting and planning
And more!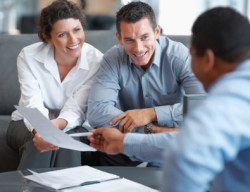 When you choose Ronald A. Muscarella CPA, you can expect to work with knowledgeable accountants and tax resolution specialists who will work tirelessly to ensure that your problems are resolved. We're trusted in the Boca Raton area for quality workmanship, professional customer service, and a great overall experience.
25 Years in Tax and Accounting Services
We've been providing tax and accounting services in Boca Raton since 1988. That means we have more than 25 years of experience offering help with back taxes, tax penalties, IRS audits, and financial planning. When you're choosing an accounting company, experience matters. Ronald A. Muscarella CPA will put everything we've learned about the tax codes and about negotiating with the tax authorities to work for you.
Licensed & Insured Tax Resolution Specialists
In addition to being an experienced accounting and tax relief company, we're pleased to be fully licensed and insured. But that's not the only thing that sets Ronald A. Muscarella CPA apart. We're also proud to hold an A+ rating from the Better Business Bureau and to be a member of AICPA Trusted Business Advisor Solutions. Whether you come to us for bookkeeping services or help getting a tax penalty lifted, hiring us means having protection and peace of mind.
Free Initial Consultations Available
In today's tough economy, money is tight for a lot of people. If you're one of them—especially if you're dealing with tax problems—you can breathe easy knowing that your initial consultation with Ronald A. Muscarella CPA will be completely free of charge. We'll take the time to learn about you or your business and the tax and accounting services you require, and we'll start coming up with a plan of action.
Contact Ronald A. Muscarella CPA today to start down the road toward a more secure financial future! Whether you're a resident of Boca Raton or you represent a business entity in the region, we'll provide tax accountant services that make a real difference in your life. We look forward to working with you.